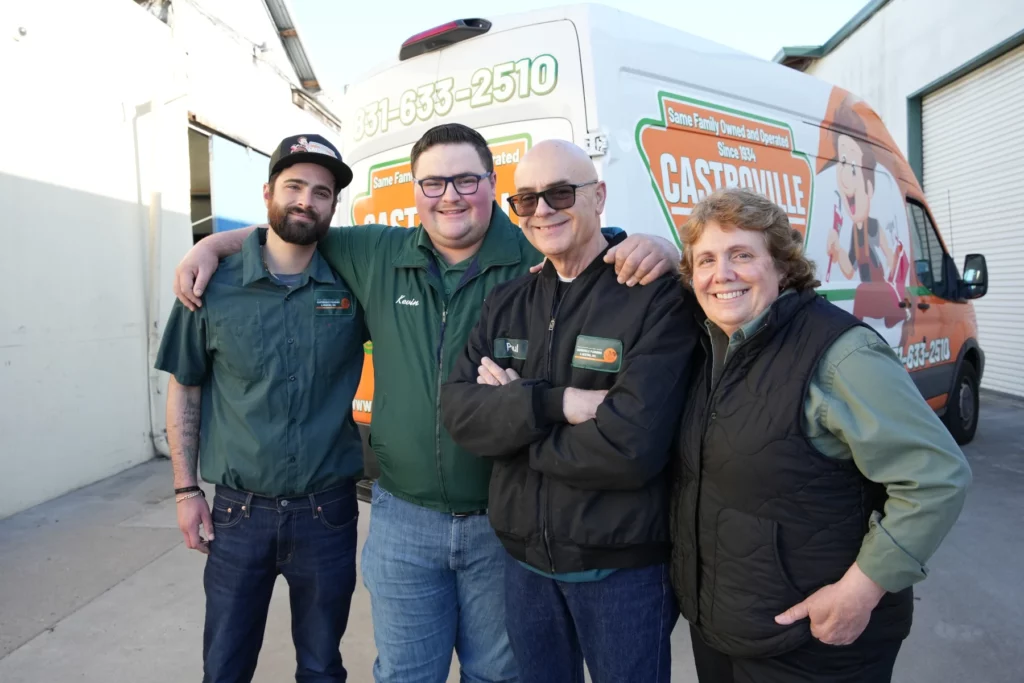 Why join the Castroville Plumbing family?
For over 89 years, Castroville Plumbing has provided friendly, quality, and professional plumbing services to Monterey, Santa Cruz, and San Benito counties. At Castroville Plumbing, our top goals are to provide the customer with excellent & professional services and making sure that our employees are well taken care of. When you join Castroville Plumbing, here are just some of the many items/opportunities you will receive:
On the job training
Competitive Pay
Health Benefits
Cal-Savers Retirement
Uniforms w/Weekly Cleaning Service
State-of-the-Art Tools*
Opportunities for Raises
Opportunities for Promotions
So, if you are looking for a rewarding career in the plumbing industry,
click on the button below and join our growing family!
Join Our Family