Castroville Plumbing and Heating was established in 1934 by our great grandfather Henry Roberti. Henry immigrated from Italy to the United States in the early 1930's and started working on water pipes that irrigated the agricultural fields in the Monterey County area.
In 1934 Henry and his wife Luisa decided to start, and what is still our family business, Castroville Plumbing & Heating, Inc. His son-in-law John Danelon joined him shortly after and so did his granddaughter (our mother) Anna Danelon.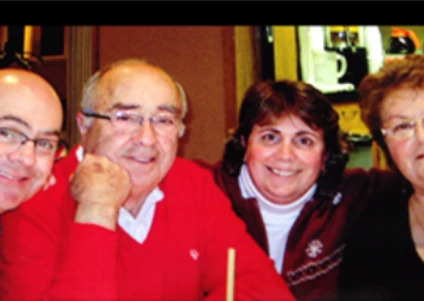 In 1952 Anna Danelon met our father Carlo Cortopassi and in 1955 they were married. Carlo, like Henry, was also an Italian immigrant and he worked very hard during the day and attended classes at night to learn the plumbing trade. As the years went by our great grandfather became ill and he wanted to go back to his home town of Lucca, Italy so in 1962 he sold the family business to our father and mother and as they say the rest is history.
In 2022 we celebrate 88 years as a family owned and operated business. Our staff includes Anna & Carlo's son Paul (Owner), daughter Cindy (Owner), and grandson Kevin (Manager). However, the backbone of our company is our technicians Lewis and Arturo.
Unfortunately in 2011, our mother, Anna, and in 2020, our father, Carlo, passed away. Their spirits and presence are always with us everyday as we open the doors to Castroville Plumbing & Heating.